'Tis the Season for Small Business
Safely conquer your holiday shopping list while supporting small in LeClaire, IA.
Some of your favorite local businesses are working hard to keep the "holly jolly" alive and well this holiday season. This year has been unconventional for most, but your friends in LeClaire are dedicated to keeping you safe, while helping you check off items from your shopping list.
We'll leave it up to Santa to decide who's been naughty or nice. In the meantime, come safely shop our local restaurants and businesses to find the perfect gift and stocking stuffers for everyone on your list.
Check out what holiday cheer awaits you this year: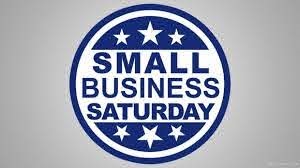 Green Tree Brewery
563-729-1164 or gtbreweryinfo@gmail.com
Curbside Pick-up Only.
Please order over the phone or email.
Mississippi River Distilling Company & Cody Road Cocktail House
563-484-4342 or mrdistilling.com
Selling distilled spirits & hand sanitizer.
Curbside pick-up & delivery in Scott & Clinton Counties.
Wide River Winery Tasting Room
563-888-5379
https://www.facebook.com/WideRiverLeClaire/
Carry-out, curbside pick-up, & delivery.
NEW: Wide River Winery offers free local delivery with 6 pack or more. You can also order any amount, pay online, and pick up your wine in LeClaire. They will bring it out to your car for you.
Razzleberries Fine Gifts
563-528-5688 or Online
Curbside pick-up, mailbox pick-up & delivery. NEW: Messenger and text sales, and private appointments available.
Royal-Tea
563-289-7712 or royaltea.org
Curbside, pick-up, shipping & online ordering.
Loose leaf tea and coffee beans.
Unique Creations
& Sassy Pants Boutique
309-507-2929 or Online
Curbside, pick-up, & shipping.
NEW: FREE shipping in the Quad Cities.
The Crane & Pelican Cafe
563-289-8774
http://www.craneandpelican.com/
Shipping & takeout.
Gift Certificates are available.
NEW: Starting in December, we're offering a FREE bottle of house wine with purchase of a $50 gift card. They can also add a personalized message and mail to the gift recipient!