The Man. The Myth. The Legend…and the Museum! 
William F. Cody, or "Buffalo Bill," was born and raised in LeClaire, IA. An early career as a frontiersman and US Army Scout lead him to a flourishing late calling into showmanship with popular tours all throughout the United States and Europe. His legacy long outlived his exciting life to inspire people for generations including as the namesake for a popular local museum.
Established in 1957 by the LeClaire Women's Club, The Buffalo Bill Museum was formerly located in a storefront consisting of river pilot artifacts, Buffalo Bill memorabilia, the Cody Stone of Campo Bonito, local history, and common household items. Today, in its new riverside location, it brings to life the history of its namesake alongside multiple other crown achievements in education, innovation, Native American contribution, agriculture, domestic household duties, and the good ole Mississippi River.
Hosting nearly 20,000 domestic and international visitors each year, the space works to build and maintain the connection between LeClaire and its relationship to changing history and times.
Museum Hours:
Mon – Sat: 9 a.m. – 5 p.m.
Sunday: Noon – 5 p.m.
Admission:
Adults – $5
Seniors – $4
Youth – $1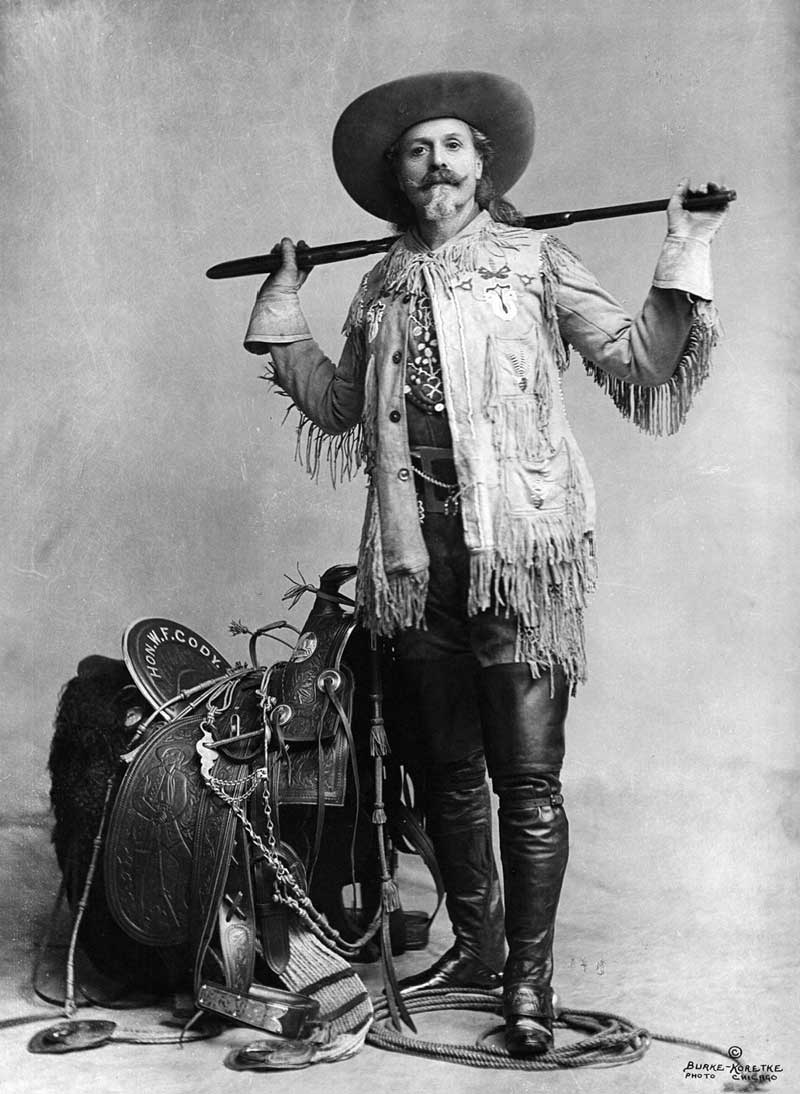 A cool find in the museum is the preserved slab of tree trunk from the famous Green Elm Tree. Known as the "Green Tree Hotel," this giant elm stood over 50 ft. high with a canopy over 100 ft. in diameter. Its notoriety stems from its history as a place for riverboat pilots to gather in seeking shade, refuge, or search of work. Little kids even used its spread of leaves as a play area (including a young Buffalo Bill).
In its 225-year lifetime, the tree survived shore erosion, construction, railroad tracks, and even storms—succumbing to Dutch Elm Disease in 1964. A piece of its legacy lives on in the museum, but it continues to impact culture in LeClaire to this day.
The Lone Star in LeClaire
A paddlewheel, captain's quarters, and a picturesque giant steering wheel mark some of the famous features of yesteryear's steam-powered boats. And only LeClaire, IA holds the key to the nation's single remaining wood-hulled steamboat built in the traditional "western rivers" style.
The 129-year-old steamboat places you at the helm of history with interactive features and a chance to jump on board its well-preserved deck. Imagine exploring the open waters of the Upper Rapids on the wooden hull of a boat built for long days spent dredging sand up and down the river. Entirely mechanical, the Lone Star wasn't equipped with radar, radio, and absolutely no computer technology and it remained that way until it retired in 1967!
You don't want to miss the historical beauty of the Buffalo Bill Museum. A sight to see, even in retirement, the Lone Star ties together all the beauty of the Buffalo Bill Museum with its generations of history all under one roof…and custom-made glass boat enclosure.
Explore the Buffalo Bill Museum during your next visit to LeClaire, IA!