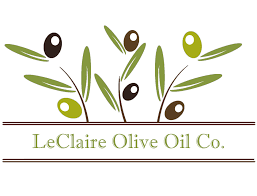 With a visit to our store, you will be able to experience the European tradition of sampling the finest selection of small batch and artisan extra virgin olives oils from around the world and exquisite balsamic vinegars from Modena, Italy.
Taste the cold-pressed, unfiltered extra virgin olive oils from olive varieties such as Picual, Arbequina, Coratina, Kalamata, Ascalana, Koroneiki, and Manzanilla. Each flavor is unique to its country of origin. Our balsamic vinegars range from 18-year-old Aged Balsamic to flavors such as strawberry, pomegranate, tangerine, white peach, blueberry, Sicilian lemon, fig, and many more.
In addition to our wonderful olive oil and vinegar selection, we also carry an array of specialty foods such as gourmet pastas and sauces, stuffed olives, bruschetta spreads and toasts, tapenades, and olive oil potato chips. Dipping spices, sea salts and seasonings, and much more can be found in our store.
We also carry many products with, or pertaining to, the olive, such as olive oil soaps and lotions, as well as dipping bowls, cutting boards and other items. We offer many gift basket options to include any of our items. Our baskets make great personal or corporate gifts and can be tailored to suit an individual or company, as well as fit any budget.
Our Private Tastings
LeClaire Olive Oil Co. welcomes you and your guests for a private tasting, whether it is your book club, a meeting, or just a group of friends. Contact us to arrange your special evening and delight your guests with a fun and unique experience in our store's old-world atmosphere.
Our Gift Baskets
Our oils and vinegars make wonderful healthy gifts for anyone on any occasion — Christmas, Valentine's Day, hostess gift, birthday, wedding, graduation, any type of congratulatory gift. Just contact us to create a distinctive gift for the special person and/or occasion.
Order by phone or online. Curbside pickup, online ordering, and delivery available. FREE delivery in the Quad Cities for orders over $50.