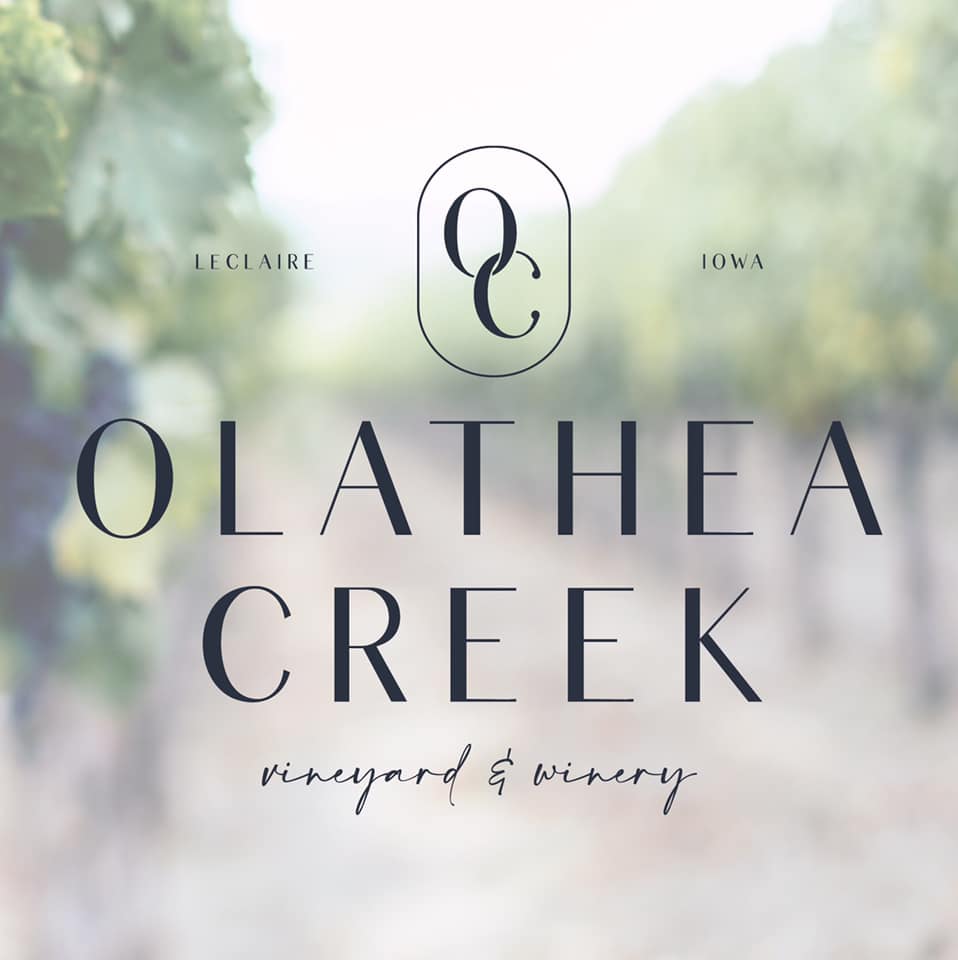 Olathea Creek Vineyard & Winery is a small, family-owned and operated winery. The winery focuses on making delicious, quality wine with local Midwest grapes. Come visit the winery and enjoy a glass a wine on the patio overlooking the vineyard.
There are currently two varieties of grapes planted in the vineyard. About 80% of the vines are Petite Pearl vines and 20% are L'Acadie Blanc vines. L'Acadie Blanc is a white wine grape with origins in Canada. This is a vine that is relatively new in the US. Petite Pearl is a red wine grape developed in Minnesota by viticulturist, Tom Plocher.
This vine is also relatively new, first offered commercially in 2010. Olathea Creek Vineyard and Winery is excited to be one of the few Iowa wineries to be making wine with both new varieties.
Olathea Creek Vineyard & Winery's first wine production started in the fall of 2020. We are excited to share with you our love of local grapes and fruit. We have a variety of wines available ranging from dry to sweet. We are confident there will be something for everyone to enjoy.