Keeping Life Fun & Fanciful
Calling all lovers of the quirky, strange, and otherwise eccentric! LeClaire just might have the perfect boutique for you. Aunt Hattie's Fanciful Emporium brings together the best of the old school with the modernity of the new school. Together, hilarity blends with nostalgia to make this boutique a must-see attraction during your trip to LeClaire.
Walking through the front doors is already a treat with novelty doormats adorned with comical renditions of the generic "Welcome!" messages placed outside front doors everywhere. Then, you'll open the door to the smiling face of owner extraordinaire, Donna, as she quickly points out all the amazing goodies awaiting you– neatly placed in the nooks and crannies of each corner, wall, and table of this quaint little boutique. Are you a die-hard fan of popular fiction? Collector of whimsical mugs? Get a good chuckle out of "not-so nice" jokes? Well, Aunt Hattie's has exactly what you've been wishing for!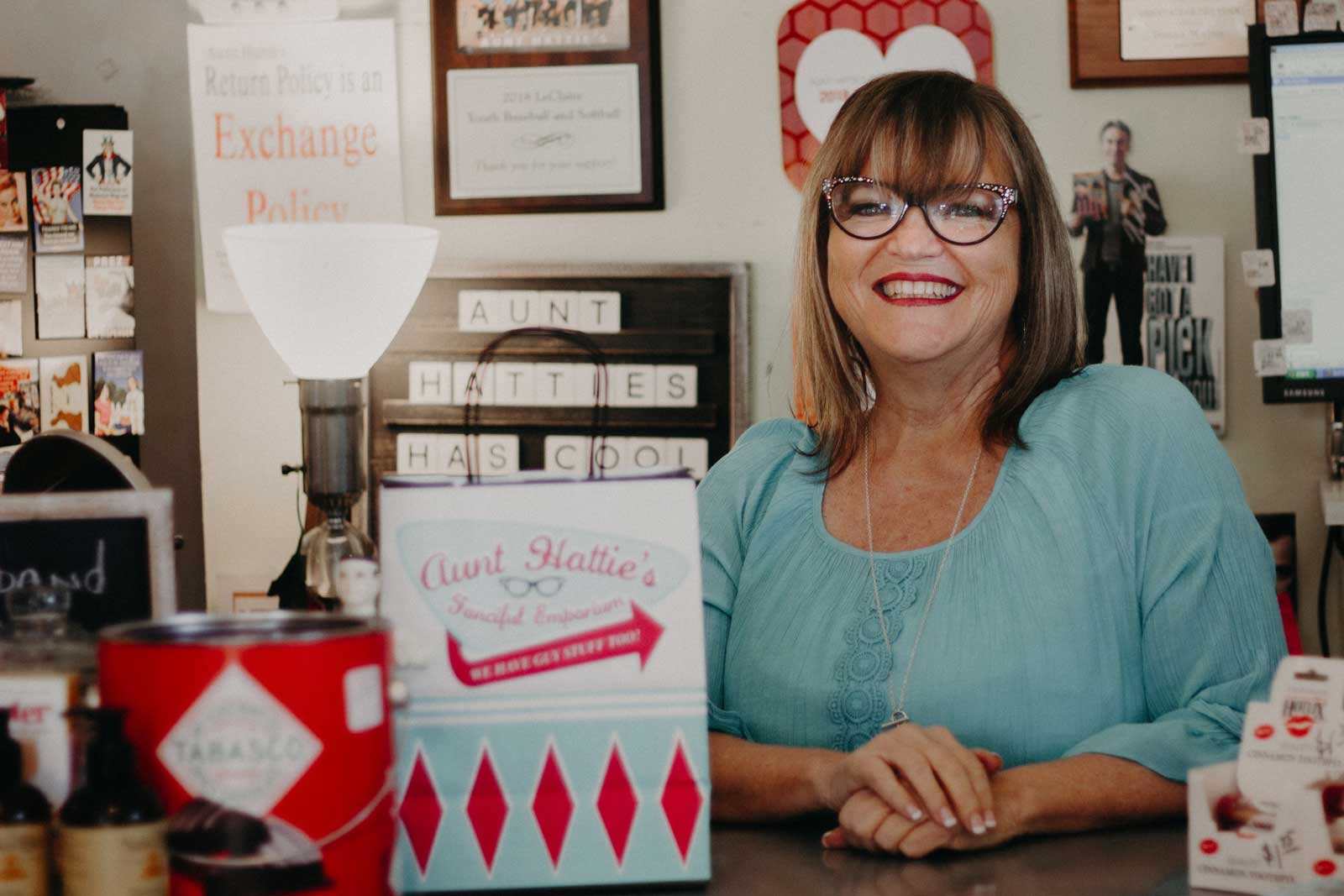 Beyond the quirky gifts, it's quite obvious that Aunt Hattie's would not be nearly as successful without the eclectic energy and amazing hospitality of Donna. Her vision for the space comes from a deep appreciation for the best parts of life: humor, naughty jokes, and the best collection of incredible items worthy of a good "brag session" with all your friends and family back home. Donna not only created an environment that attracts countless visitors each year, but her radiating energy bounds off the walls to make your experience that much more memorable.
Whether looking for that special collector's item, your favorite candy from years past, a card to hilariously express to your person how much you care, or just a vacation trinket to mark your time with us, Aunt Hattie's provides a much needed, enjoyable experience with unbeatable product lines that bring guests back time after time.