WHERE HISTORIC AND QUAINT COMBINE FOR AN EPIC GETAWAY.
Pack the overnight bags and head to this little preserved oasis on the Mississippi River. As you come into town, you'll start to get the feeling that this is a special place, void of big city sprawl, traffic jams, and expected offerings.
FIRST STOP, THE MUSEUM.
It's the best way to get your mind adjusted to our river town vibe and all it has to offer. The Buffalo Bill Museum features the life of world-renowned showman, Buffalo Bill. Take a walk through his colorful life as a frontiersman turned popular international entertainer. The museum also brings to life exhibits on local Native American history and popular inventors. You can also climb aboard and investigate a real steamboat.
LUNCH TIME.
There are several great choices for lunch. Happy Joe's Pizza & Ice Cream is a popular option in the heart of all the action offering traditional pizzas as well as some fun and delicious custom creations like their famous Taco Pizza. They also offer pasta and sandwich choices. If pizza doesn't strike your fancy, check out our dining directory for many other great dining options!
MEANDER THROUGH THE BOUTIQUES AND SHOPS ON CODY ROAD.
This main street has something for everyone—fashionista, cook, antique collector, bargain hunter, sweets lover, and nearly everything in between. You'll find the surprising and the one-of-a-kind—all with friendly and helpful shopkeepers ready to answer questions about their merchandise or the town in general. As you are meandering along Cody Road, be sure and check out the LeClaire favorite known as Libations Lane – three lively establishments featuring locally crafted wine, spirits, and beer! All of them ready for you to take home or enjoy on the spot.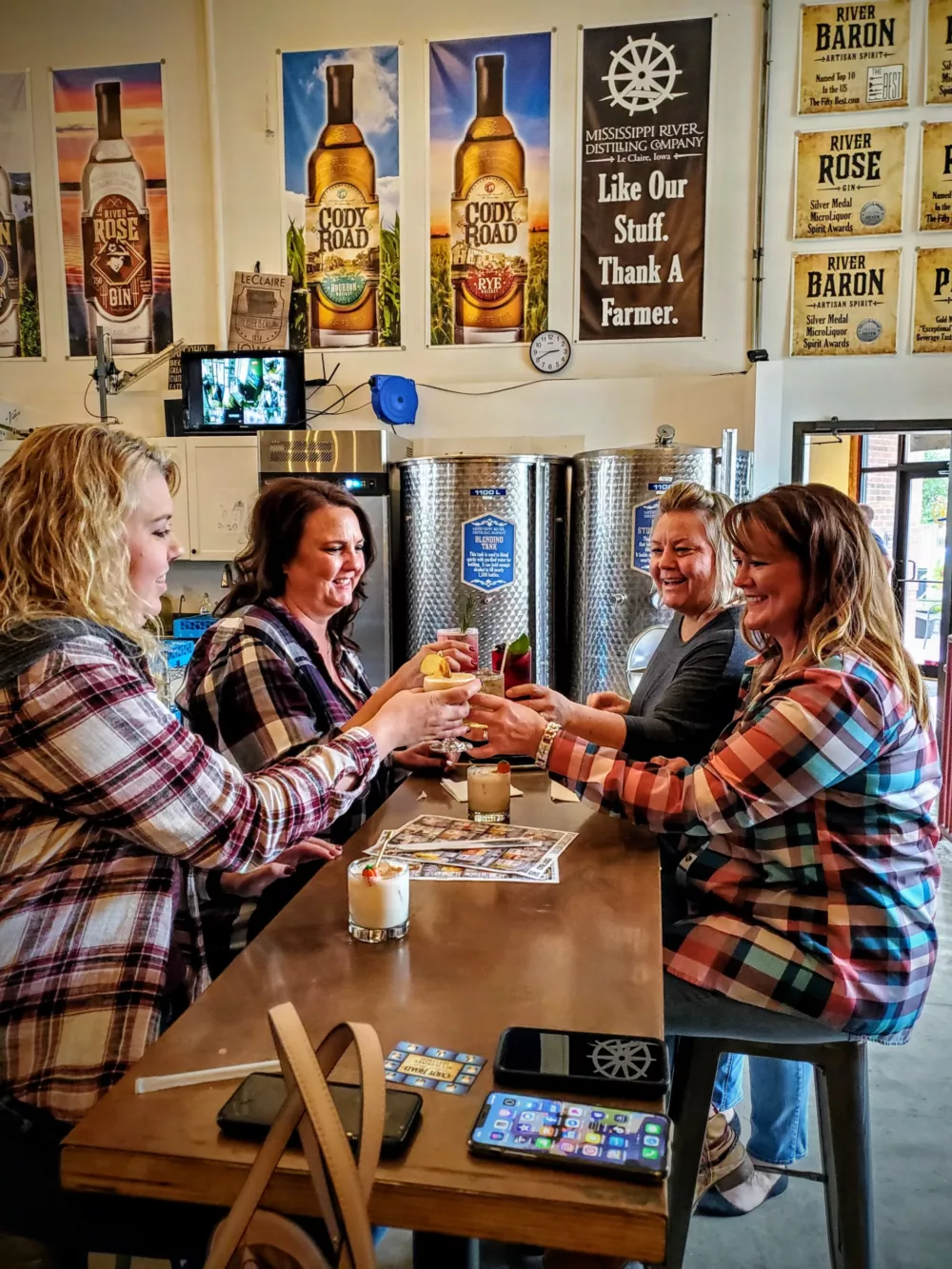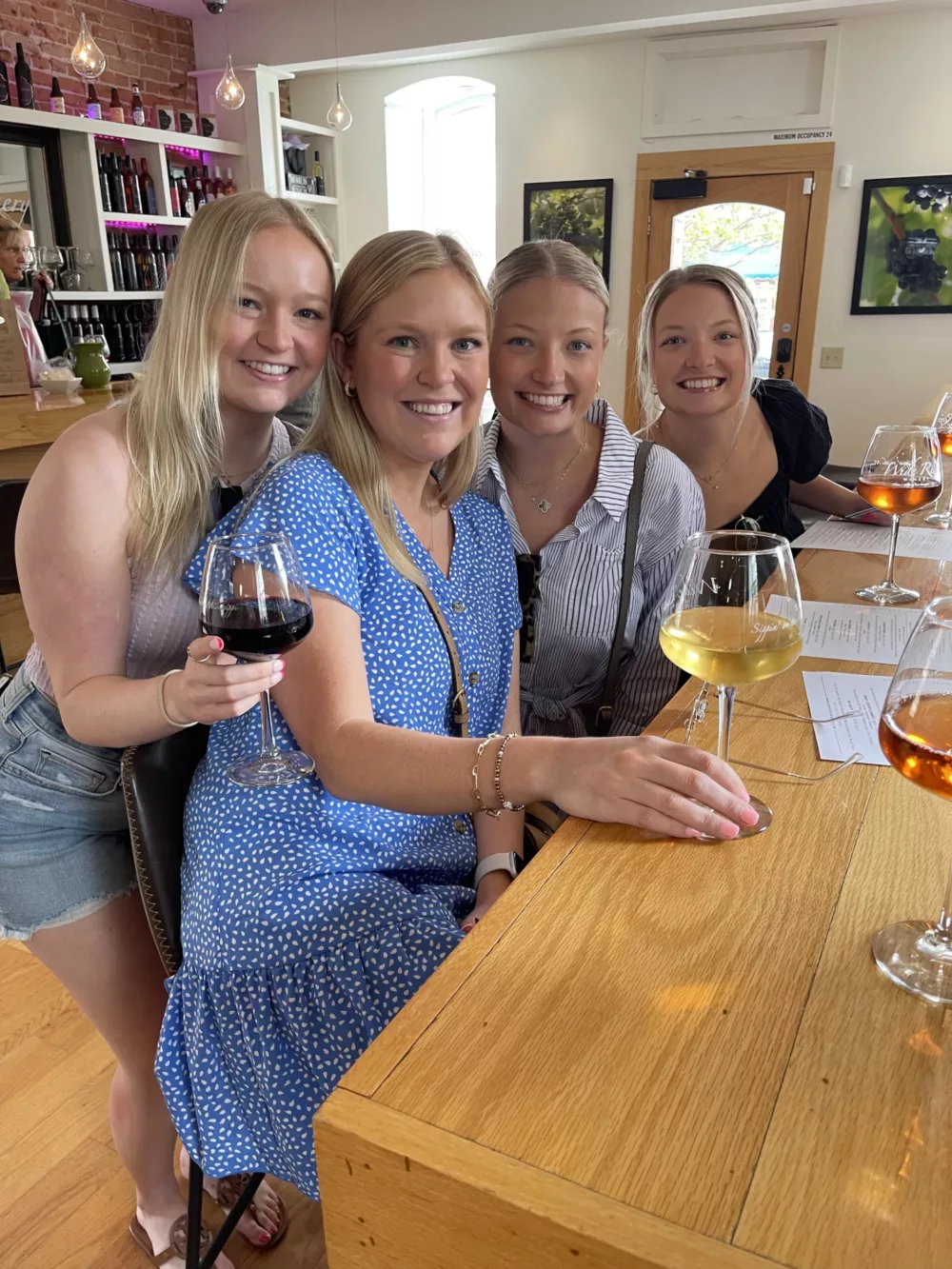 A FAMOUS GARAGE
You've probably seen it on TV! As the "Home of the American Pickers," LeClaire locals and visitors alike revel in the presence of one of the most popular shows ever on the History Channel. Antique Archaeology films portions of episodes for the show right here in LeClaire. Explore the actual garage then head over to the gift shop to snag that new favorite novelty tee to commemorate your visit! You never know. You might get to see Mike, Robbie, or Danielle.
DINNER WITH A BIG PORTION OF AMAZING VIEWS
One of LeClaire's most famous assets is the view. And it's free! You can't miss it. The beautiful Mississippi River rolling by, and the neighboring shores of Illinois almost waving to you. No wonder many of our restaurants offer deck seating. That's especially true of Steventon's Riverfront Food & Spirits. This upscale culinary-forward restaurant not only offers deck seating but also a large firepit with surrounding seating to enjoy the vast view as you dine or have a cocktail. It's the perfect way to end your fun-filled day.
SLEEP LIKE AN 1800S LOCAL.
Wake up each morning in any number of guest houses along Cody Road. Grasshoppers Guest Houses offers three different accommodations – all remodeled original homes overlooking the mighty Mississippi.
Grasshoppers Guest House 1, Grasshoppers Guest House Too, and Guest House III each provide a fully functioning kitchen with the best comfort and style without losing their historical touch. No matter where you stay during your visit, a peaceful, serene getaway awaits you with easy access to historic Cody Road.
BRUNCH
For those on a weekend getaway, The Crane & Pelican Café offers an amazing Sunday brunch buffet. Located in a remodeled brick Victorian home overlooking the river you can try a myriad of delectable, freshly made choices. Then depending on when you must get on the road, you can revisit some of your new favorite shops for one last treasure.