Growing, expanding, and developing — we're open
to new businesses!
You've always wanted to make your business dream a reality. With a wide range of commercial real estate in LeClaire, IA, there's no time like the present to finally make it happen! Whether you've lived in LeClaire your whole life or live and operate far away, our supportive business people and government leadership are eager to see what you can bring to the community whether it be a new start up or additional location of an existing, thriving business.
With a population of nearly 5,000, LeClaire is a city that has seen tremendous growth since the turn of the century, growing by 65.4% since 2000. This explosive growth is due in part to the city's proximity to the Quad Cities (a metro of over 400,000 people) and location on the Great River Road, a 3,000-mile scenic drive attracting thousands of explorers every year to trek along the Mighty Mississippi from Minnesota to the Gulf of Mexico. LeClaire has also made a name for itself as the home of Antique Archaeology and the hit show American Pickers on History channel, drawing thousands of visitors hoping to pick their own vintage treasure from one of our fabulous antique stores.
Poised to expand even more, LeClaire is an ideal spot to open shop for any number of businesses, including boutique hotels, restaurants, shopping and new tourist attractions.
In addition, historic sites such as "Buffalo Bill" Cody's childhood home and the old train depot are waiting to be rebuilt as educational and gathering spaces.
Renovate — or start fresh.
Check out some of the premium properties for sale around LeClaire. Whether you plan to refurbish a historic storefront or build from the ground up, we're sure you can find the perfect spot for your organization to join our highly successful business community. (Read here about how the Colliers of LeClaire are growing their investments in our community.)
Want to maximize your ROI? Existing riverfront properties and brand-new developments along historic Cody Road are perfect for renting residential spaces. Operate your business from street-level space while renting trendy, refurbished apartments upstairs to multiply your investment!
New In Town!
Our business community is rapidly growing. See which businesses have recently opened or are opening soon!
The Potter's House
122 N. Cody Road
Of Heaven and Earth
105 N. Cody Road
Cody Road Trading Post
110 N. Cody Road
Studio K (inside of Grasshoppers Gift Shop)
208 N. Cody Road
Cody Rose Flower Co.
423 N. Cody Road
The Clothing Co.
425 N. Cody Road
Nest Modern General Store
427 N. Cody Road
Buttercupp Candles
429 N. Cody Road
KwikStar
1201 Eagle Ridge Road
Five Cities Brewing, Restaurant & Indoor Driving Range at Pebble Creek
3851 Forest Grove Drive
Opening Soon
We're here to help.
The City of LeClaire is poised and ready to help you make it easy. With the city's Urban Revitalization Program and Fill the Store Front Initiative, tax exemptions and grants are available for qualifying properties. Small businesses may also be eligible for the U.S. Small Business Administration 7(a) Loan Program, allowing business owners to finance their property for 30 years at 3% interest. In addition, the city's proximity to Quad Cities means your business will have easy access to various business resource organizations that help incubate and grow new businesses in the Quad Cities metro area.
Hometown success stories
Mississippi River Distilling Company & Celebration Center
Occupying two historic, riverside buildings along the main drag, the Mississippi River Distilling Company and Celebration Center have both been refurbished to provide a modern yet rustic feel to all visitors. The Cocktail House offers a menu of craft spirits with spectacular views of the Mighty Mississippi, while the Celebration Center provides plenty of space for weddings, parties, or corporate events with remnants of the original 1845 butcher building incorporated throughout.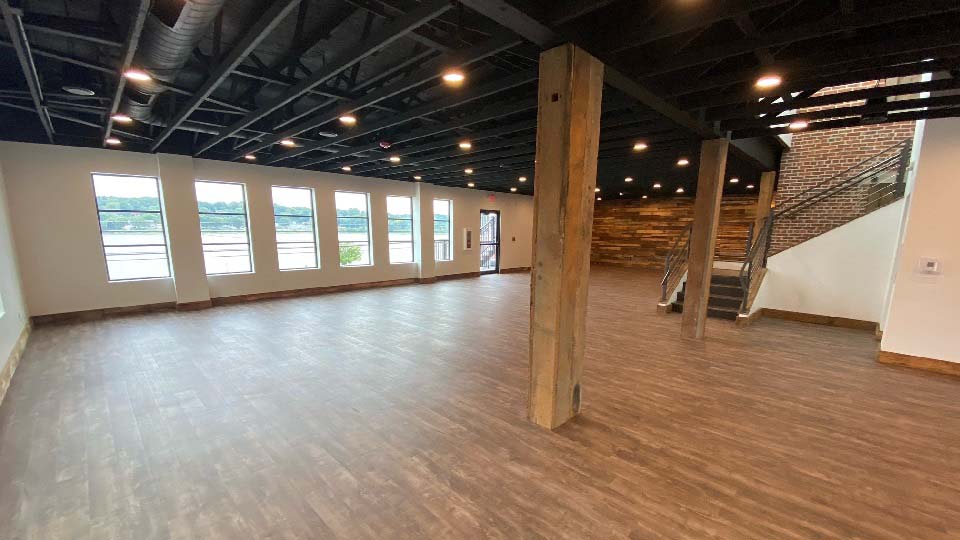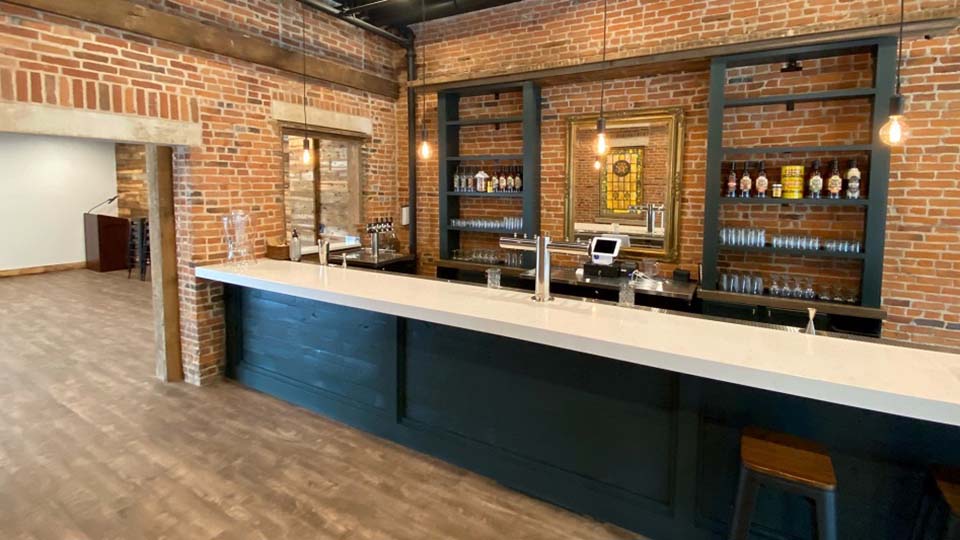 The Blue Iguana Expansion Project
Inside a gorgeously restored, brick storefront, The Blue Iguana Mexican Cantina boasts authentic Mexican cuisine using fresh, local ingredients and specialized cocktails paired along with breathtaking vistas of the river. The refurbished interior of this historic 1800s building in the heart of LeClaire opens on both ends to patios that are perfectly suited for outdoor dining and drinks, offering a scenic panorama of the Mississippi River or historic Cody Road and Libations Lane. The Blue Iguana is still contributing to the growth of LeClaire as it plans to expand with a brand-new patio section occupying the location of the current Sneaky Pete's Steakhouse building.
Questions?
Tell us more about your potential project, and we'll help you get the process started!