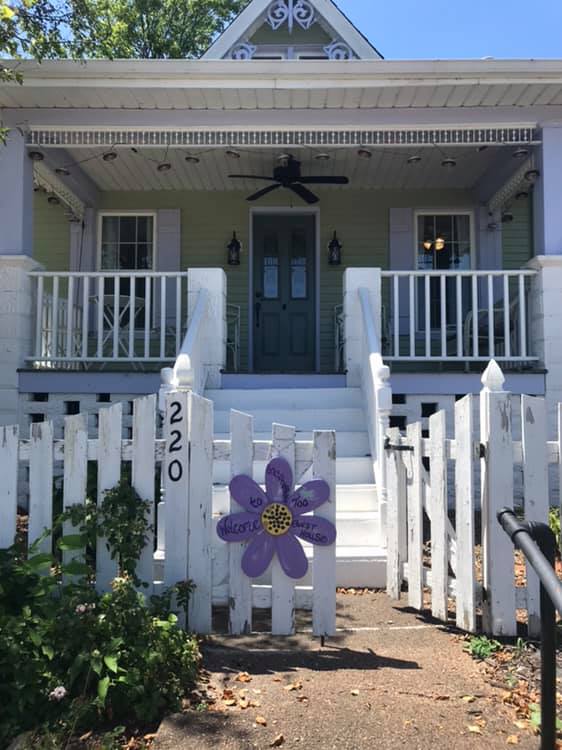 This cozy cottage is 1000 square feet of charm nestled in the heart of downtown, historical LeClaire, Iowa. Your home away from home has everything you will need for your stay. The porch overlooks the downtown so you can enjoy shopping and dining all nearby. With a fully functioning kitchen, two private bedroom spaces, cozy living room space, plus private entrances and parking, you'll fall asleep to (and wake up to) the peacefulness of the Mississippi River.
The house sleeps four comfortably and the entire house can be enjoyed throughout your stay. The price of an overnight stay is $150 for two guests and $10 per additional guest.
Contact us to make your reservation!