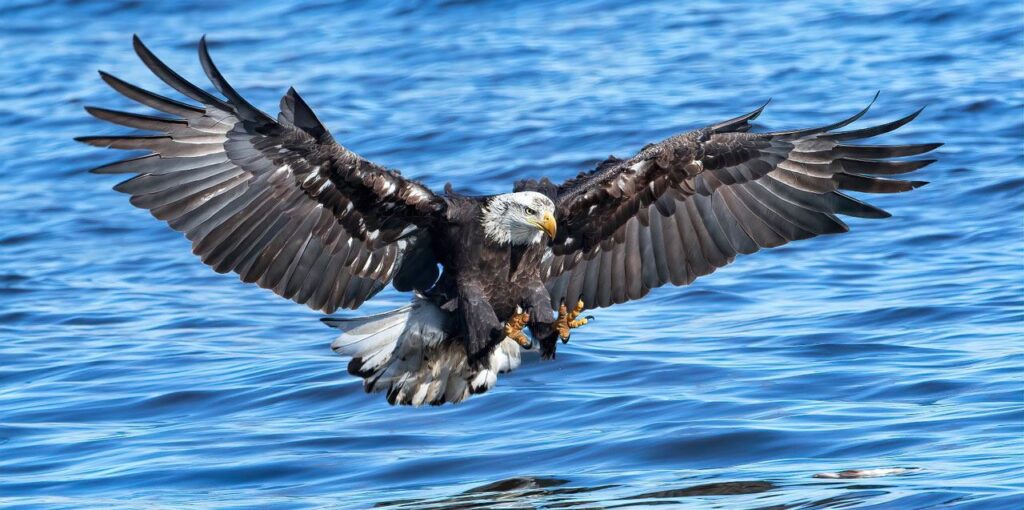 Bald Eagle Viewing and Photography in LeClaire
Look to the skies in LeClaire, Iowa! Nature photographers and bird watchers alike will be delighted with the incredible opportunities at Lock and Dam Number 14 on the mighty Mississippi River. Capture amazing photos and witness the majestic sightings of Bald Eagles in the winter months and high-flying Pelicans that call LeClaire home during the spring and summer months. This is a can't miss opportunity to see our nation's bird up close and in-person.
Best Time to Visit
Eagles start to gather around the southside of Lock and Dam 14 in LeClaire as the ice starts to form in December and linger around late February to early March. In the springtime, Pelicans start to gather on the southside of the channel in the late spring and early summer months and can be seen soaring in the skies above LeClaire through August and September!
Lock and Dam Number 14 is located on the Mississippi River, just off Highway 67 and just South of Interstate 80.
Photo Credit: Larry Williams