Captain's Quarters in the Old Mill Guest House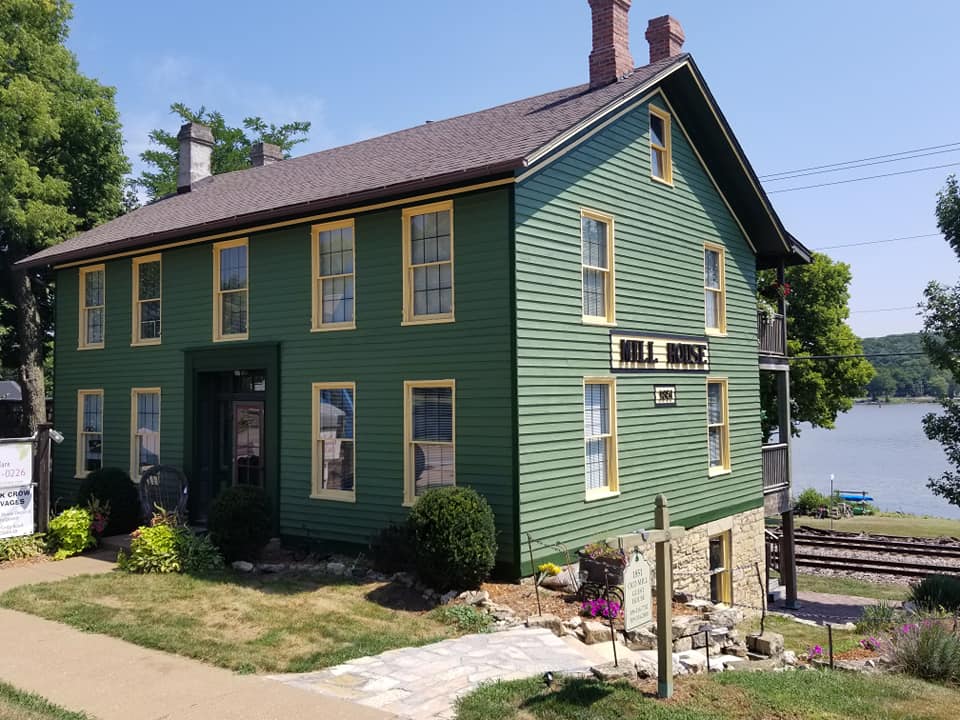 Situated on the Mighty Mississippi, the Old Mill Guest House (the top floor of the building), contains all the historic charm of the town it resides in.
Our "cabin-like" rental, is a one bedroom, 600 sq. ft. unit – so even with one couple, it IS cozy.
The bedroom has a non-locking sliding door and the bathroom adjoins. A Chiropractor is available during the day on the main floor. Appointments may be necessary, but Dr. Crystal would be happy to schedule your session.