Just a hop, skip & a jump away!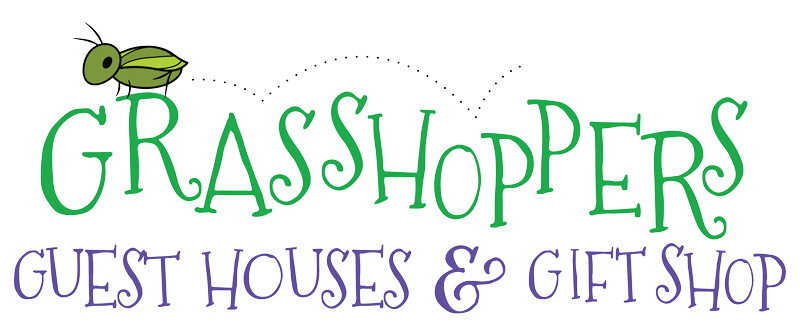 Like all the best things, LeClaire started small. The Mississippi River always played a commanding role in the success of our river town. Beyond the stone quarries and brickyards, our early industries included milling and river work. Today, nearly 60 structures compose the Cody Road Historic District in LeClaire, Iowa including some fan-favorite restaurants, amazing events, and unique boutique shopping like Grasshoppers Gift Shop and Guest Houses!
In the beginning, Grasshoppers was owned and operated by Kim and Rodney Collier. Together, they helped grow the business into the flourishing shop it is today. As new opportunities came to fruition (like the Grasshoppers Guest Houses), Monica Schons, new owner of the gift shop side of the business, introduced her own flair and personality to the place while honoring that traditional Grasshoppers charm.
Walking inside, you'll notice each room of the shop holds its own individual flair, and has a beautiful view of the Mississippi River, offering wonderful gifts and interesting antiques and painted furniture. You'll find incredible goodies like home decor, wines and spirits, stylish women's clothing, and even tons of one-of-a-kind jewelry (many of the pieces made by Monica herself)! The basement of the gift shop features our Captain's Spirit Cellar featuring old world charm with so much amazing atmosphere. We have a variety of great wines and fun labels, along with great wine accessory items. You don't want to miss this special area of the shop!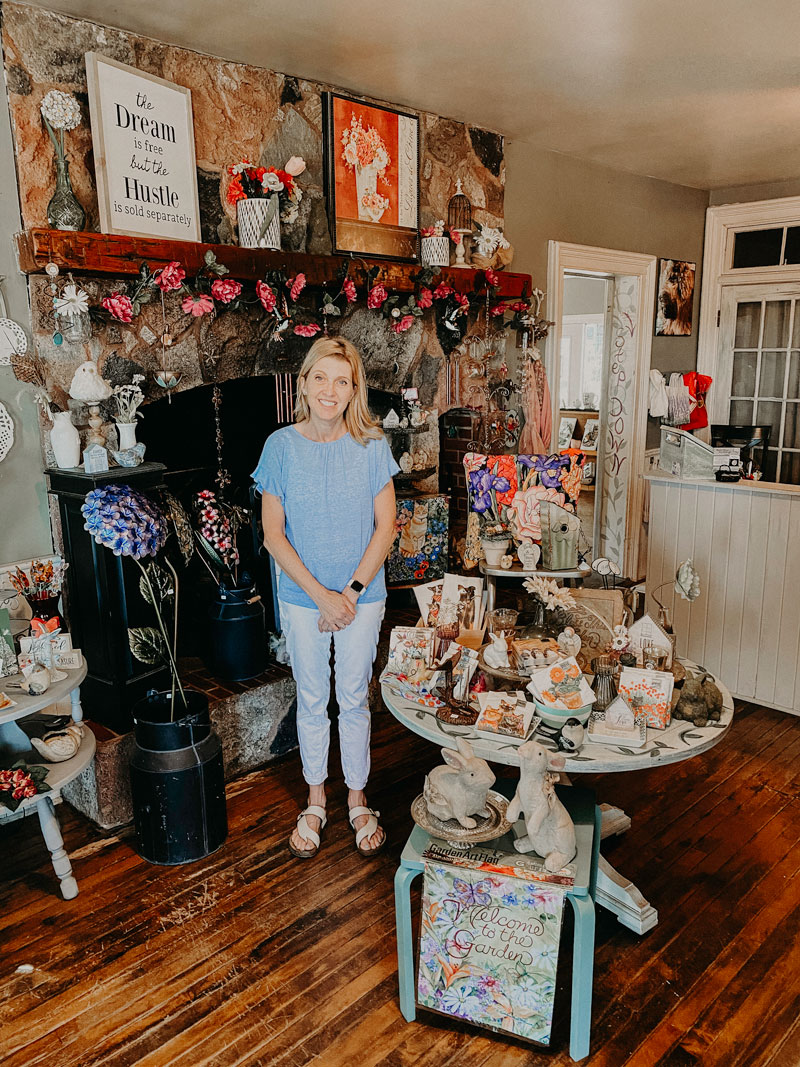 A home away from home, your visit to LeClaire, Iowa can begin and end with Grasshoppers! Many hours went into the renovation of Guest House One—a beautiful 1880 Stucco Home now restored to the peaceful, serene, and historical charm it once held. Plus, it has a view of the picturesque Mississippi River. Guest House Too, with its cozy charm, sits right next to the gift shop and overlooks Cody Road will all of its restaurants, events, and boutiques! You'll spend all day enjoying the sights, sounds, and shops of LeClaire. Plan to snuggle up as the sun sets at one of two Grasshoppers Guest Houses!
Head outdoors to continue your incredible shopping experience! An old barn in the Grasshopper's backyard was nearly torn down, but it had something special that deserved a chance. With its rustic charm, it holds great antiques and old-time treasures. During renovation, the original owners even discovered love letters from the 1920s in the barn rafters titled "For the Love of Louis" which makes a fantastic scrapbook.
The best of both worlds, Grasshoppers offers an assorted gift shop and the opportunity for a unique lodging experience, located in historic buildings alongside the mighty Mississippi River in LeClaire, Iowa. You won't want to miss this treasure that even made former President Barack Obama stop in during his re-election campaign in 2011!
For a sneak peek of all the wonderful treasures awaiting you, explore Grasshoppers Gift Shop and Guest Houses online at www.shopthehop.com!